SPEEN HELPING HOSPICES
HISTORY
Speen Helping Hospices was founded in 2001 by Suzi Rose with the aim of raising funds for local hospices. The group started in a small way with a Hospice Charity Christmas Card Sale and other small events building over the years to the 5 events we are running this year. The Spring Lunch at the Horses Trust, The Car Boot Sale, Bridge Afternoon, Chilli and Dancing to a live band evening and The Christmas Market.With limited Government funding the Hospice Charites rely heavily on groups like the SHH to raise funds necessary to care for people with life limiting conditions and support their families.
The group support Florence Nightingale House, Helen Douglas House, Rennie Grove hospice and The South Bucks Day Hospice. To date we have raised £79,000
2018
After a very successful year the SHH were able to donate £10,000 split between the 4 Hospices supported by the group. Attached are some of the thank you letters received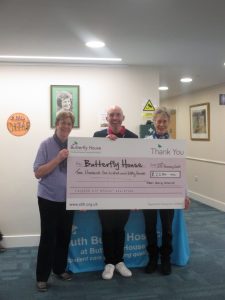 EVENTS
The first event of the year will be our 2nd Quiz night although unlike last year it will not be entirely based on books and will include general knowledge and other rounds. The questions will also be a little easier as we thought last year they were quite challenging!
It will be held in Speen Village Hall on Friday 15th March from 7.30 pm.
Tickets are £10 including a free glass of wine and a large platter of Pate, Cheese and dips served at the mid-way point. Rebellion Beer and wine at the bar.
Bring a second-hand book to sell and buy another!
Super Hamper to Raffle.
Call 01494 488540 or email:  grainnesuter@btconnect.com to reserve a place
SPRING LUNCH
Our ever popular Spring Lunch will be held on Thursday 2nd May in the wonderful Tythe Barn at the Horses Trust. It is a beautiful setting and tickets are always in great demand. We can only sit 60 people so please book early to avoid disappointment.
We have sold out of available tickets but there is a reserve list and if you would like your name added please use the contact information below:
Call 01494 488506 0r email: jands.codling@gmail.com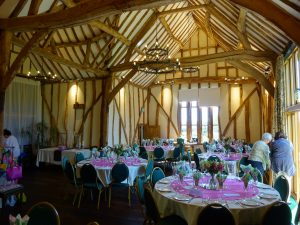 ANNUAL CHRISTMAS MARKET