Welcome to Speen WI
Speen WI meets on the first Thursday of every month in Speen Village Hall at 7.30pm.
The WI is the largest women's organisation in England and Wales with over 200,000 members. Each WI is unique and aims to offer a variety of events for its members.
At our monthly meetings we usually have a speaker but there is always time for a social chat as well as hearing an update on all current WI activities.
We aim to appeal to all ages with our topics. A full programme of events is available – refer to the village diary page on this website for details of forthcoming speakers.
In addition to our monthly meeting, Speen WI is also involved with local group and national WI activities.  We also arrange social outings including open gardens, theatre visits and pub lunches.
Visitors will be made very welcome at any of our meetings- come and try us, there is no obligation to join but if you decide to the annual fee is just £40.00.
Warm regards
Pat Anderson – President of Speen WI
Contact us at speenwi@gmail.com
________________________________________
Future Plans
*  Next Members Meeting, Thursday 5th October is a Film Night starting at the earlier time of 7pm.  The film is Dream Horse, a true story of one woman's dream and a consortium of villagers who try to make it a reality.  At the end of the film we are introduced to the 'real' villagers.  Members will be served with popcorn, wine or soft drinks followed by tea, coffee and cake.
*  November Members Meeting 2nd November at 7.30 will include a talk on the War Graves Commission.  This is an OPEN meeting so members are welcome to invite husbands and friends with a suggested donation of £3 per guest.
*  Our programme planners have already been busy  booking speakers for the 2024/2025 programme.  The Programme is almost complete and includes talks on Recycling, Ecoprinting, the KGB, the food bank One Can, Colours and China painting.
___________________________________________________________________
Recent Events
Garden Party
Our annual garden party was held on 10th August in our member, Margaret Chitty's beautiful house, garden and orchard.  As you can see from the pictures we were very fortunate with the weather.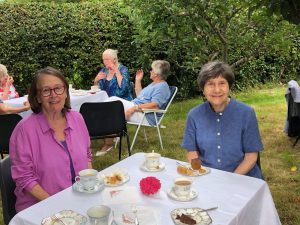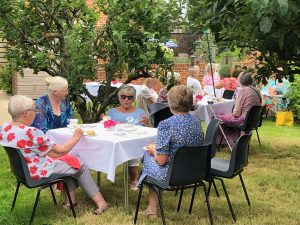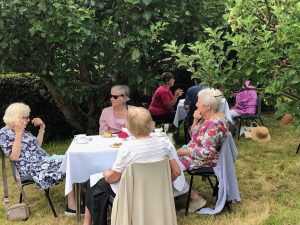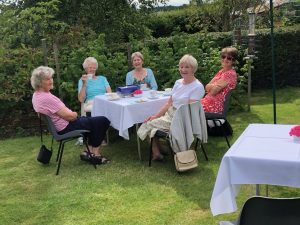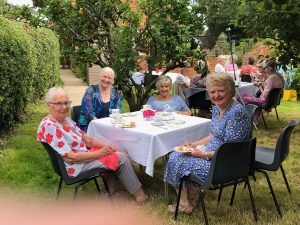 Open Garden Visits
We have enjoyed several garden visits this summer to The Plough at Terrick, Tythrop Hall and Cedar House in Wendover.
The Plough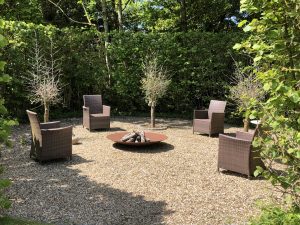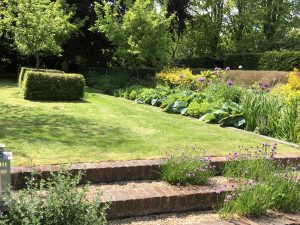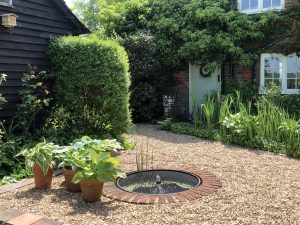 Tythrop Hall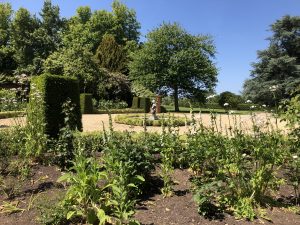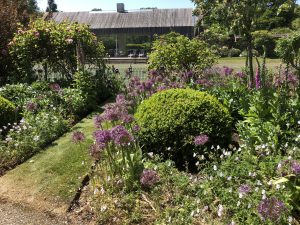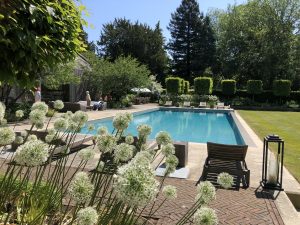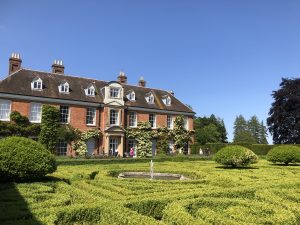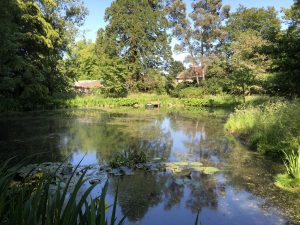 Cedar House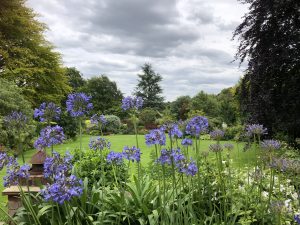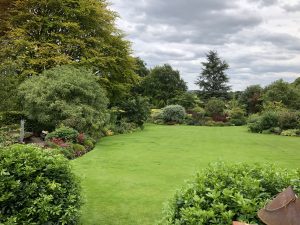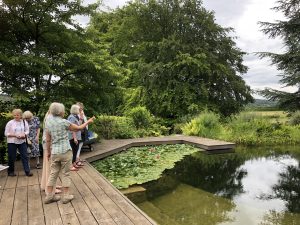 Speen Fete
WI manned the tea tent again at Speen fete this year and served the villagers with delicious homemade cakes.  The theme for this year's fete was circus and and as you can see the team joined in with the fun.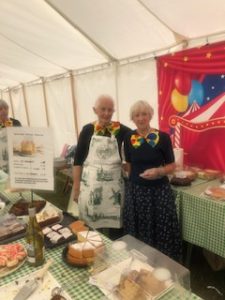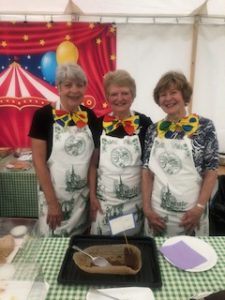 June Meeting
At our June meeting we celebrated the coronation and toasted the king.