Welcome to our website
Welcome to the village website for Speen in Buckinghamshire – run by villagers for the village. There is no need to register or even Log In to view the contents, only if you want to post comments, then you will need to register* first then login. (Register Here*) (

Log In Here

).
* On-site registration is not currently working. If you would like to register, then click here to send an email with your details requesting registration.
Our villages have experienced the passing of a number of well known residents in the last few months. Nick Wheeler-Robinson, Gloria and John Holmes, Don White, Megan Chin, Lilian Cash, Mike Gosling, David Evans, John Newman and George Butler. Speen & North Dean News has published some obituaries in editions (number 85) and (number 86) which can be found in the News section above.
The Late August Village Messenger
Due to a problem with some email service providers the latest email was not delivered to everyone, but you can read it now – just Click Here
The Property section
A little used section of the website, but has just received a request for a place to rent in the Speen area. Jane is looking for an annex or something similar – so click on the "Property" tab above for her contact details.
You could even try using the section to say you are moving and putting your own house on the market, you never know, you might even avoid the normal estate agent etc. selling fees.
Playing Field Draw Results
The April, May & Fun Day draw results are now available. Have a look to see who won each of these three draws.  These monthly draws are an important fund raiser to support the maintenance of Speen Playing Fields.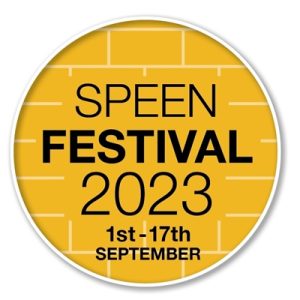 SPEEN FESTIVAL – 2nd to 17th September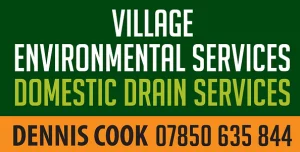 Village Environmental Services are the main Sponsors of Speen Festival 2023
Download the 2023 programme Here
Visit the Speen Festival 2023 website here
TERRA CYCLE
The latest guidance about this is in the SEAG Group pages, but click here to go direct to the new list, or click here for a printable version to keep handy!
ONE CAN TRUST
Helping others in High Wycombe who cannot help themselves through these difficult times.
Click Here to read what you can do to help now. March 2023 Newsletter Here
SPEEN STORES – OUR LOCAL 7 DAY A WEEK SHOP
Speen Stores & Post Office is run by Ruban and his family – Come and support the shop serving our community – MORE HERE
The new official Post Office opening times are as follows:-
Weekdays – 8:30 to 1:00
Saturday – 9am to 1pm
However, you may be able to get many PO services in the afternoons as well!
Sunday – Closed
One of the most valuable services that our Post Office provides is Banking. You can treat our Speen Stores Post Office almost like your own bank branch, and you can use it for both personal and business banking.
More information about Speen Post Office Banking Services Here
Speen Message Board
A web based message board for Speen was set up in 2002 and is still going today. Click on this link http://speenbucks.proboards.com/ or copy the address into your address bar to access it.