Welcome to the Speen Playing Fields pages
Speen has two playing fields the main Playing Field located in the centre of the village behind the King William IV (ex) pub and Ridgley's Field which is accessed from Moses Plat Lane.
Speen playing fields are held in charitable trust for the benefit of the community, are managed by a committee of volunteers and supported through grant aid and fund raising.  The maintenance and upkeep of the fields is also a community activity with many villagers helping out on our Spring and Autumn work parties carrying out maintenance jobs and installing new play equipment. Jobs for Spring 2019.
Our Charity Commission registration number is 30031 and the details they hold of us can be found at https://register-of-charities.charitycommission.gov.uk/charity-search/-/charity-details/300331
We are very proud of our playing fields.  They provide vital open spaces in our village for people to use for recreation, sports and family fun and are a focal point for many of our community activities such as the village Fete, FunDay, Bonfire Night and the bi-annual Speen Festival.
Speen 2017 Bonfire – Robin Hood's Revenge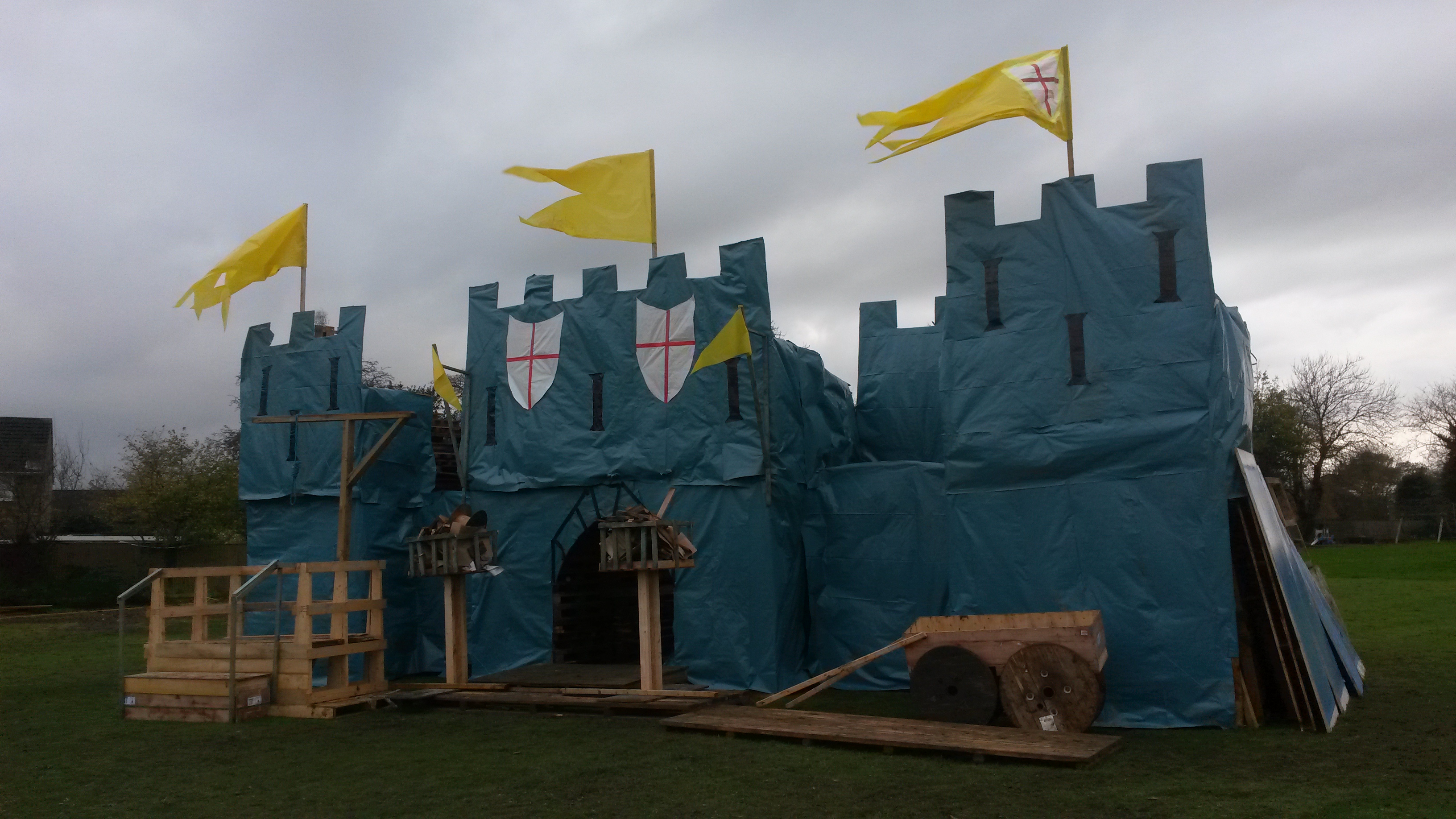 Did you see what Speen did this year? Another unique bonfire (sorry Nottingham, nothing personal!). Now see what we're doing in 2018.
We burnt Nottingham Castle and it's your guess who hung on the gallows that night. Gates opened at 5:30pm. Tickets for the show cost £7 adult, £5 under 16s, and 4 and under were free. A family ticket (2 adults 2 children) cost £20.
Food and a Bar were also available.
To take a tour of our playing fields from the air click here.
Speen Playing Fields rely on charitable donations to maintain our playing fields and to purchase new equipment.  We also rely on the support of our community in the ongoing maintenance of the fields with Spring and Autumn work parties.  These work parties are a fun community activity where we cut back trees and hedges, repair equipment, fix the pavilion and other miscellaneous jobs.  Outside of these work parties we invite those who may wish to help with maintenance to choose an activity from our maintenance list to carry out alone or with neighbours in their own time.  To access an old list click here. To see what we've already achieved click here.
Many thanks for your support.
Tony Bobroff
Chairman
Draw Results
January & February 2021
March, April & May 2021
Funday Special, June & July


See below for some rather old Chairman and Treasurer reports:-
Chairman's Report 2013
The Playing Field AGM took place on 26th February and the Chairman's Report is above. Unfortunately our Treasurer Keith Fisher is having to step down this year owing to Business and Family committments. We are appealing for anyone who would like to join us as a Trustee and Treasurer of the Playing Fields. Keith hands of over accounts and templates which are in apple pie order and easy to maintain, so anyone interested please contact Tony Bobroff 488 688. Meanwhile we would like to thank Keith for all his work and support over these past  years.