Speen Pre School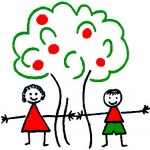 Children from two-and-a-half and upwards attend the highly regarded pre-school, located in the village hall. Further details about the pre-school can be found on its own website.
The Pre-School is a registered charity run by a voluntary management committee of parents with a team of paid staff led by Tracey Winfield.
The pre-school needs to raise substantial funds in addition to its grant from Buckinghamshire County Council. One of its fund-raising initiatives includes a special scheme to buy cut-price brands from leading retailers.
Speen Church of England (VA) School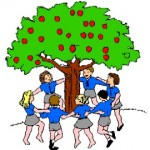 Many children in the village move to Speen School just before their fifth birthday and stay there from Reception to Year Two (7-year-olds).
The school was rated "outstanding" following an Ofsted inspection in 2006, following its previous "outstanding" rating in 2002. More details about the school can be found on its own website.
Speen School has a long tradition with records dating back to 1874. The present school building was completed and opened in 1966 and stands on a spacious site with a beautiful outlook.
Speen School is a Voluntary Aided Infant School and maintains strong links with the combined parish of Lacey Green, Loosley Row and Speen and with the Parish Church of St John's.
From the age of seven, children from the Speen catchment area fall into the catchment for St John's CE (VA) Combined School.