Welcome to our website
Welcome to the village website for Speen in Buckinghamshire – run by villagers for the village. To make comments on this website you will need to register first then login. (Register Here) (Log In Here).
TREECYCLE 2017/18

Help yourself and help Speen Pre-school. Fed up with having to haul your Christmas Tree to the tip in the new year? Can't afford all the time needed to cut it up to get it into your green bin? Speen Pre-school will collect and recycle your tree for you. The cost is just £5 for up to 5ft, £10 for up to 10ft (that's 3m), and just £15 for anything bigger.
Simply write the following details on a card and hand it in to Speen Stores with a cheque or cash before 30th December, and then on January 7th leave your tree outside your house by 8am and it will be collected and taken to the recycling centre. Tel 488847.
NAME – ADDRESS – POSTCODE
TELEPHONE No – EMAIL (You will receive confirmation by email)
Speen 2017 Bonfire – Robin Hood's Revenge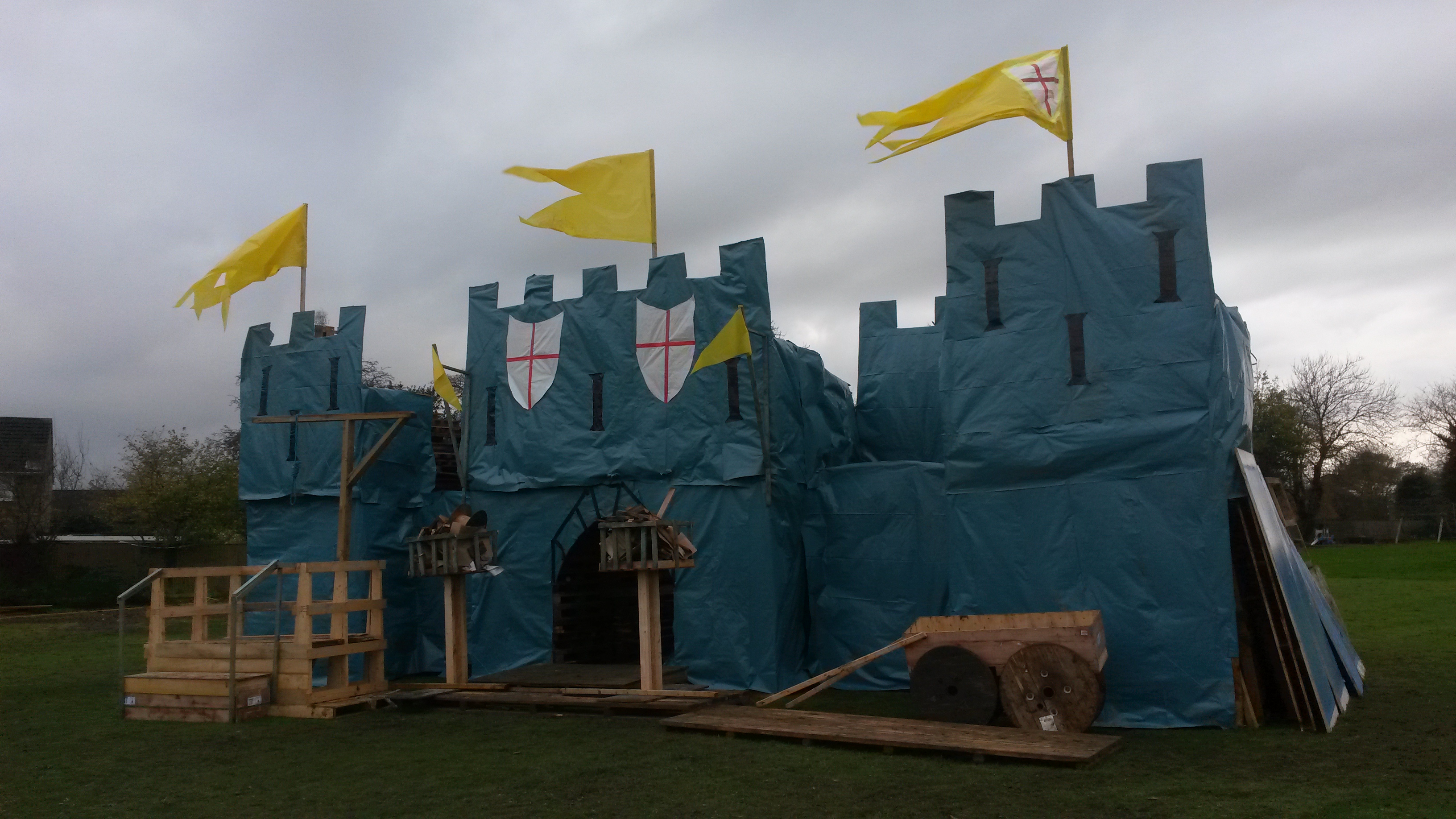 Did you see what Speen did this year? Another unique bonfire (sorry Nottingham, nothing personal!).
We burnt Nottingham Castle and it's your guess who hung on the gallows that night. Gates opened at 5:30pm. Tickets for the show cost £7 adult, £5 under 16s, and 4 and under were free. A family ticket (2 adults 2 children) cost £20.
Food and a Bar were also available.
Speen's Pop-Up-Pub Nights
Check out the Village Diary for the date of the next pub night. You will find this under "Useful Tools"
Royal Thankyou
When the village celebrated Her Majesty's 90th birthday a card was sent to the Queen. The card had been designed by Beth Downing. A very nice letter of thanks was received and can be seen by clicking here.
Speen Message Board
A web based message board for Speen was set up in 2002 and is still going today. Click on this link http://speenbucks.proboards.com/ or copy the address into your address bar to access it.