Welcome to our website
Welcome to the village website for Speen in Buckinghamshire – run by villagers for the village. (Log In Here)
Speen Village Diary
To see the latest diary update, click here.
Summer is here at last (for a few days anyway)
There were Scarecrows all over the place for the Fete, well done Speen, and well done Jane for winning with your Absolutely Fabulous creation!
The winning numbers in the Grand Draw were as follows:-
00082 ; 00103 ; 00146 ; 00157 ; 00265 ; 00271 ; 00565 ; 00774 ; 01164 ; 01174 ; 01495 ; 01765 ; 01877 ; 01886
If you have one of these tickets you should have been contacted with the good news already!
Our annual fete, which has been held every year since 1959, raises funds for the village organisations – the Pre-school, the WI, Speen Playing Fields, Speen School PTA, Scouts and Guides, the local Heritage Group and the Speen & North Dean News.  In special need this year is the pre-school, so an extra 30% share of the profits will go to them. Every little helps, but we generate almost £1500 from those businesses who advertise in the Fete Programme. This year our advertisers, to whom we extend a really big "Thank You", are :-
The answer to the Speen Fete Soduku is here.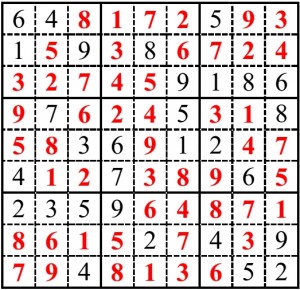 The Advertiser's £25 Quiz has now started, have your Programme handy to look up the answers.
There will be seven questions, one each week, to the end of August. The £25 cash prize goes to the one with the most correct answers received by 31st August 2016. All answers to be emailed to Village@SpeenBucks.org – but do not wait – send your answers in one at a time, as soo as you know which one it is!
Quiz Questions
Week 1 – Which pub is under the Fete Soduku?
Week 2 – Who's chairs are Peterley Manor farm sitting on?

Speen Message Board
A web based message board for Speen was set it up about 11 years ago. If you want to leave a message, or read what others have put; have a moan; ask a question; say something – then click on this link http://speenbucks.proboards.com/ or copy the address into your address bar. Although there is still a moderater for this board (to remove anything offensive or inappropriate) this is not done on a regular basis.