Welcome to our website
Welcome to the village website for Speen in Buckinghamshire – run by villagers for the village. To make comments on this website you will need to register first then login. (Register Here) (Log In Here).
Speen Festival 2017
Speen Festival 2017 is ready to go, so now is the time to do your bit.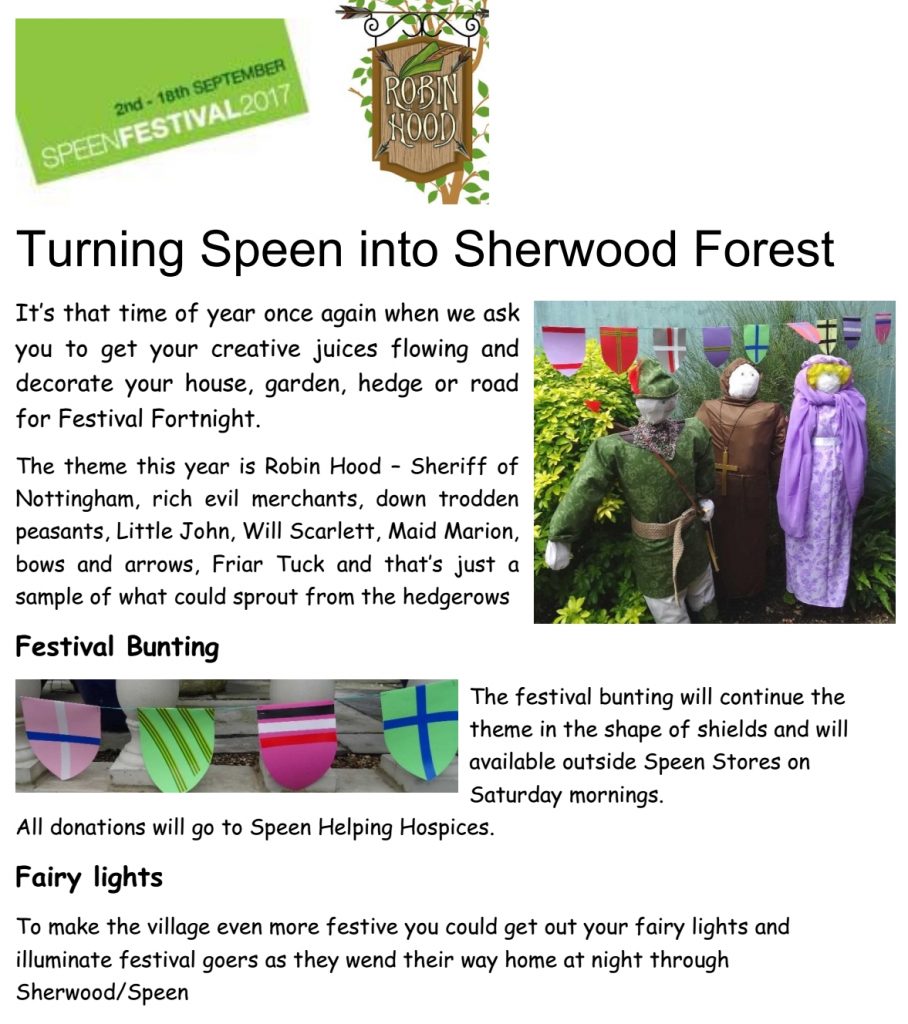 The booking office is OPEN. Read more here.
Royal Thankyou
The village celebrated Her Majesty's 90th birthday at an event on the Playing Fields in 2016, and sent a card to the Queen, which had been designed by Beth Downing. A very nice letter of thanks has been received, which can be seen by clicking here.
Speen Message Board
A web based message board for Speen was set it up in 2002 and is still going. Click on this link http://speenbucks.proboards.com/ or copy the address into your address bar to access it.